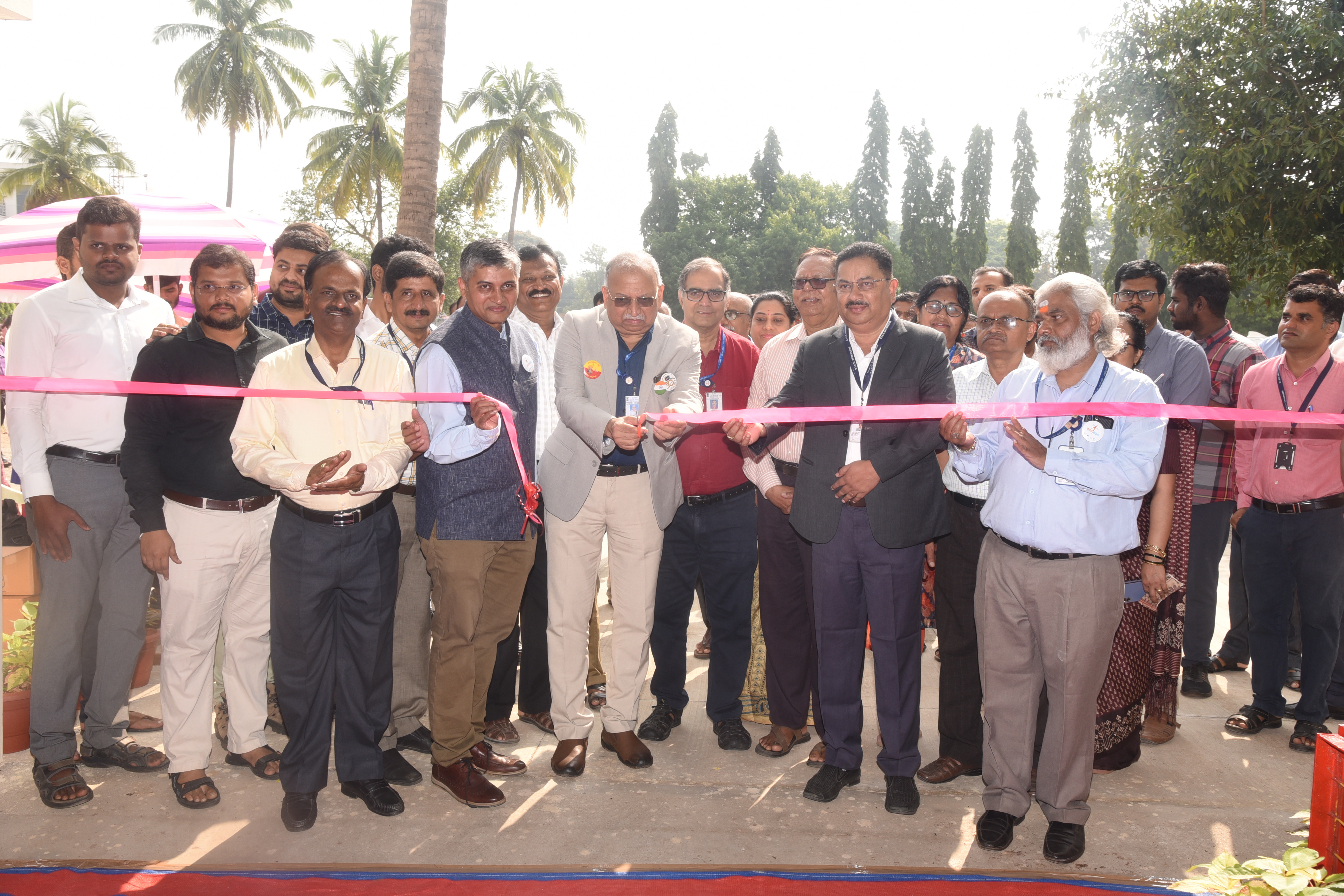 ISRO team visit to BIET
Distinguished chief guests Sri Ramanagouda V Nadagouda, Deputy Director, Integration and Checkout Area, U R Rao Satellite Centre, Dr. Raghavendra B Kulkarni, Chairperson, WSW-2023, URSC, ISRO, Bengaluru-17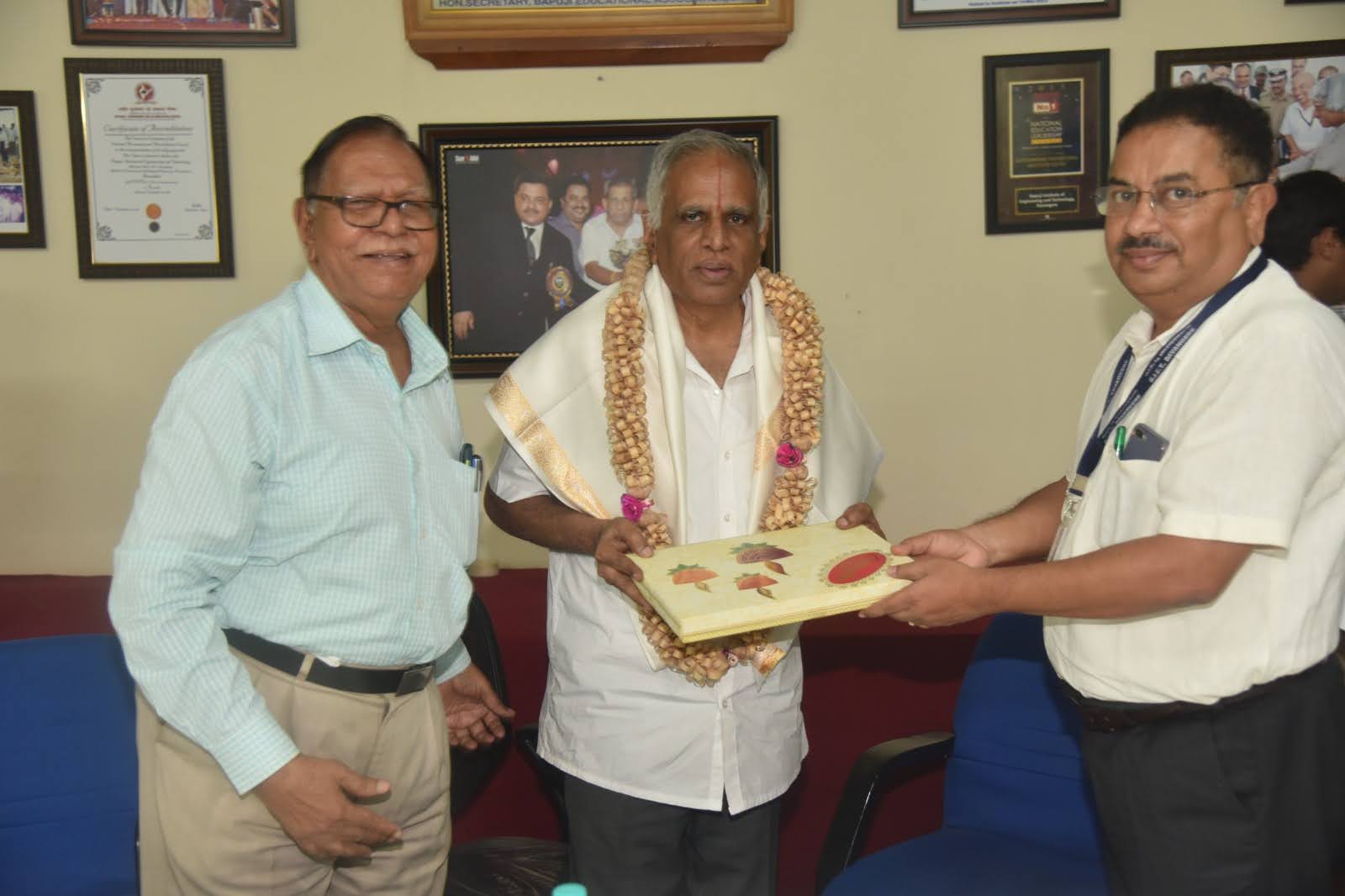 Dr. Sadagopan Team visit to BIET - 2023
Dr. Sadagopan, Director, IIIT, Banglore Team visited BIET on August 30, 2023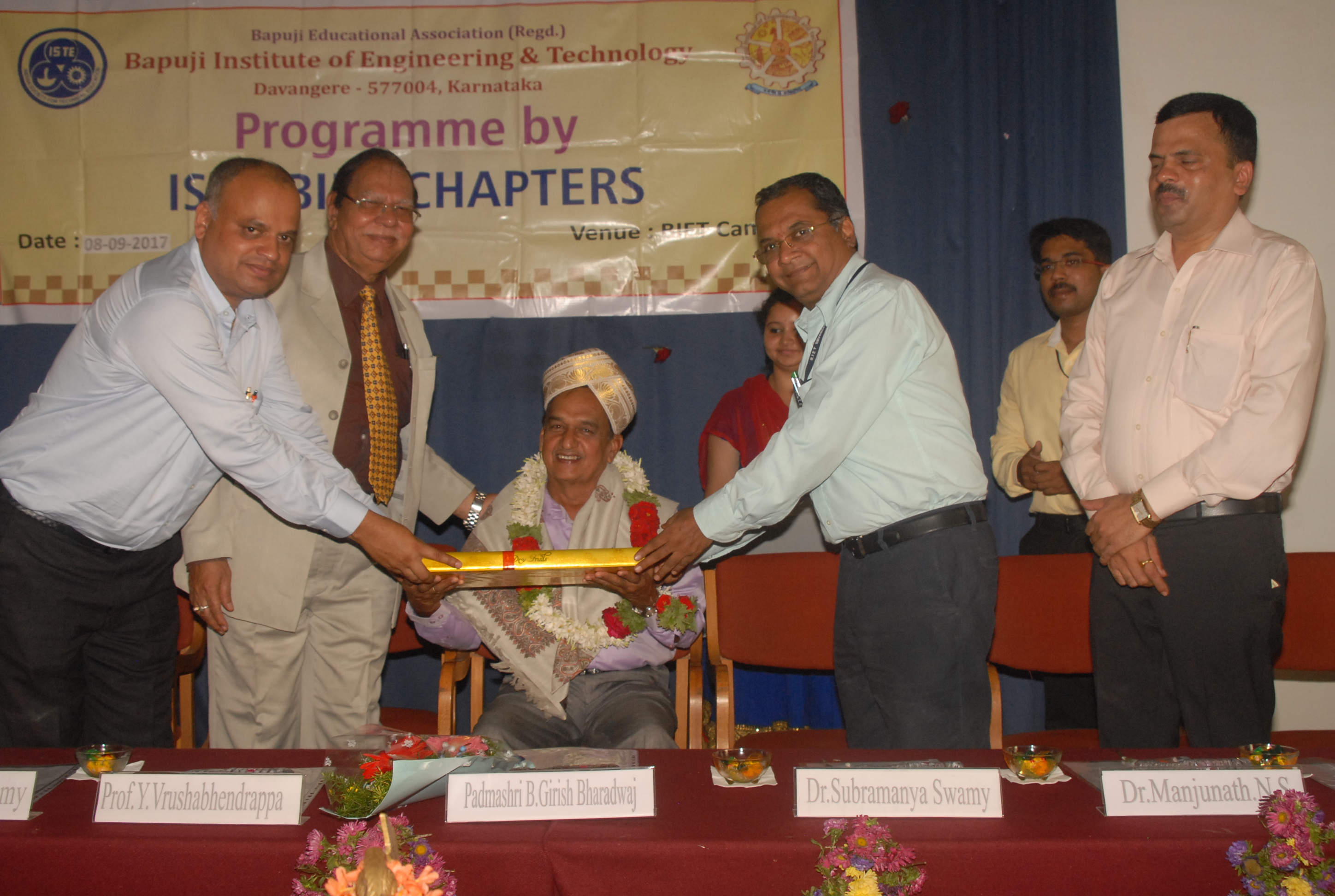 Padmashri Dr. Girish Bharadwaj
A renowned Social worker often referred to as Sethu Bandhu and Bridgeman of India for building around 127 bridges in remote villages across India.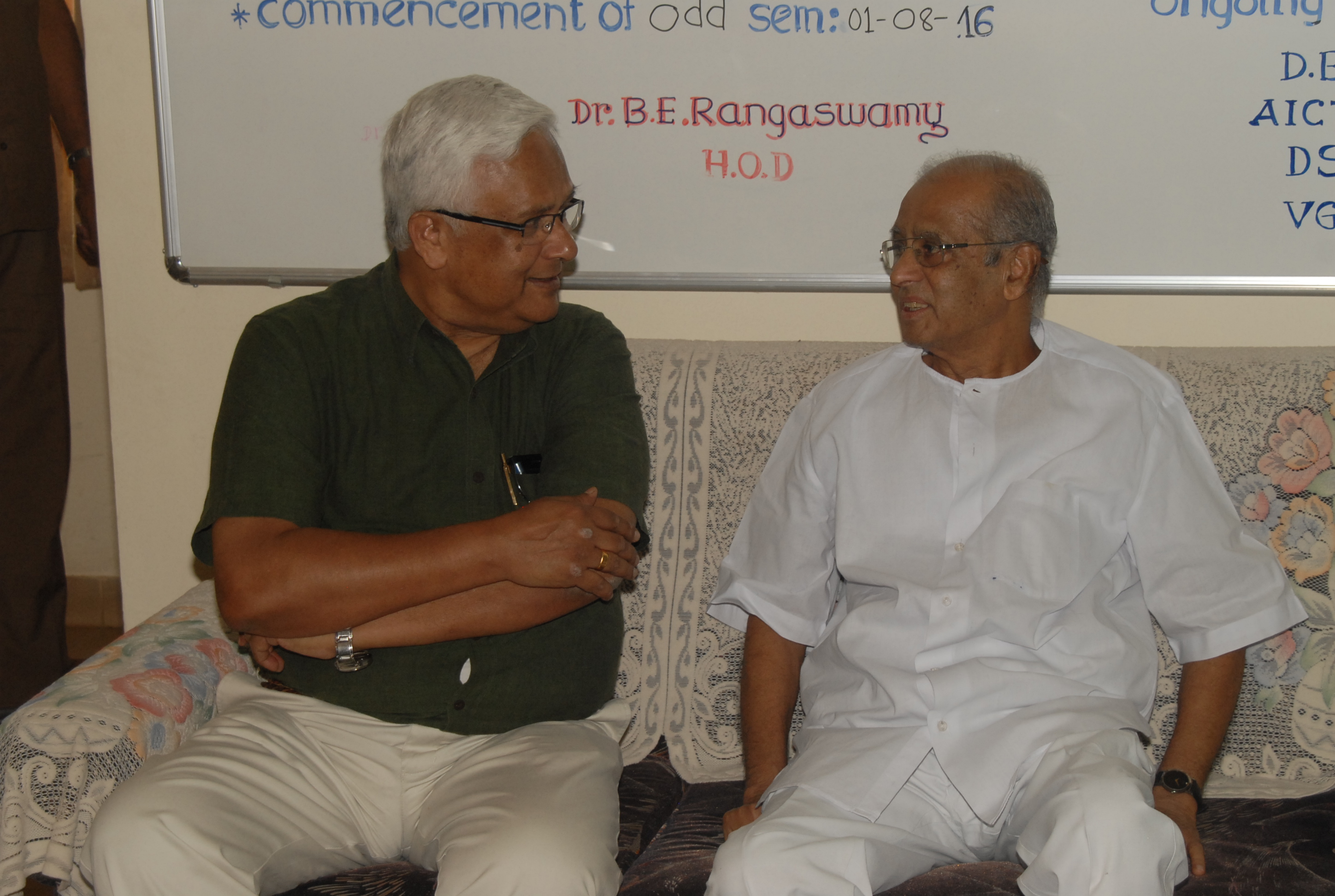 Padmashri Dr. Deepankar Chatterjee
A molecular biologist at Molecular Biophysics Unit, Indian Institute of Science, IISc, Bangalore.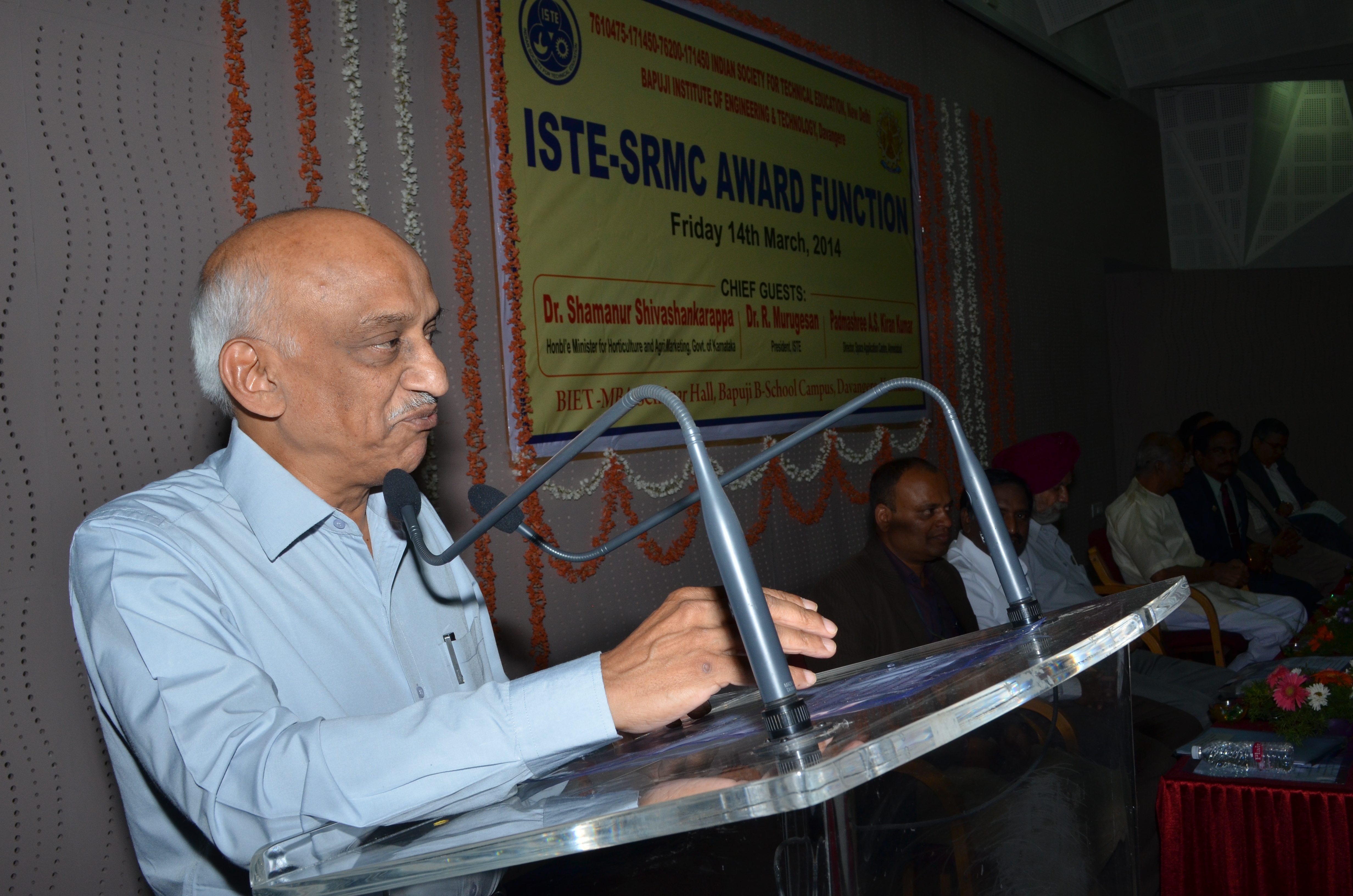 Padmashri A.S Kiran Kumar
Former Chairman, Indian Space Research Organisation, Bangalore.Former Director, Space Applications Centre SAC, Ahmedabad. He is credited with the development of key scientific instruments aboard the Chandrayaan-1 and Mangalyaan space crafts.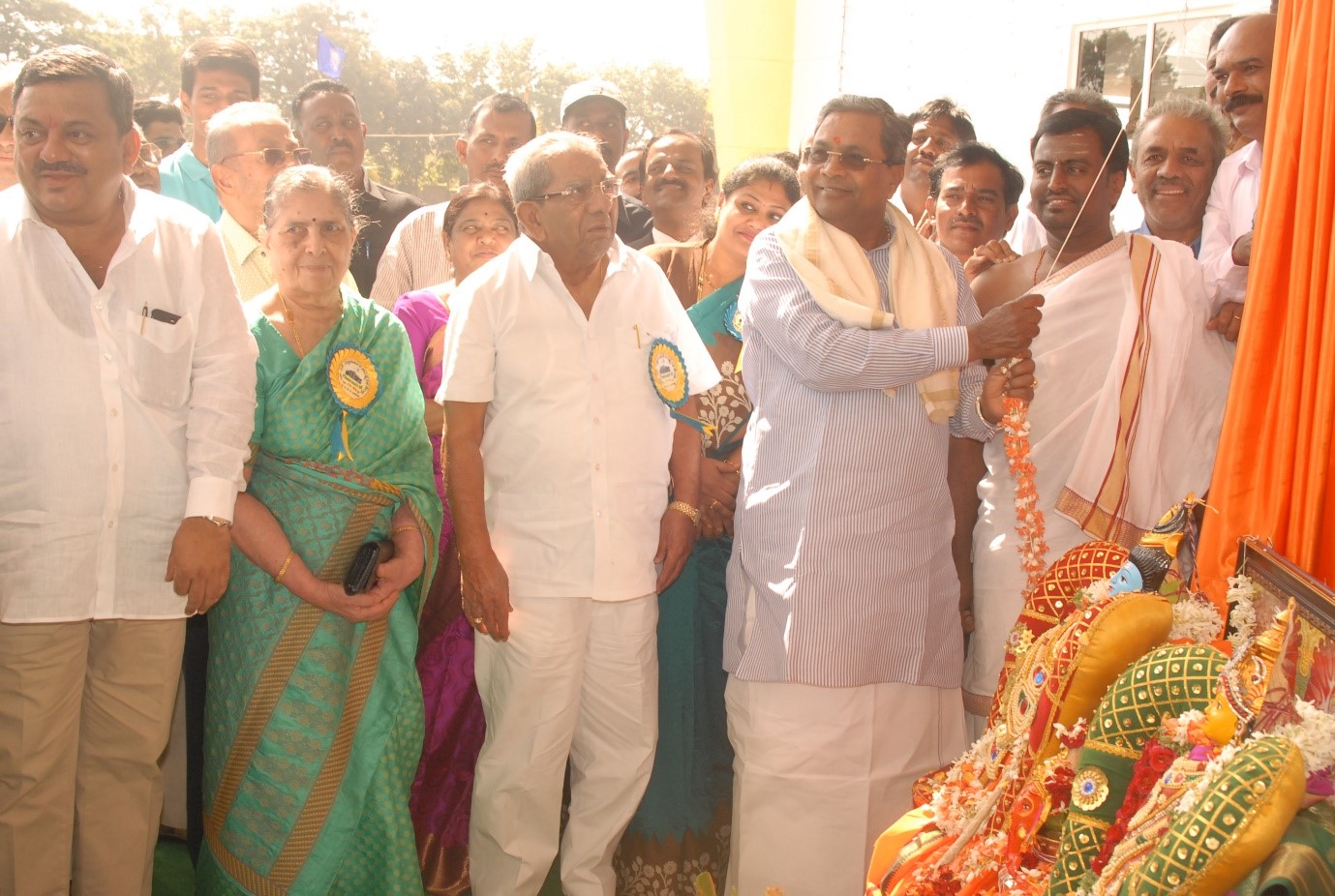 Sri Siddaramaiah
Former Chief Minister of Karnataka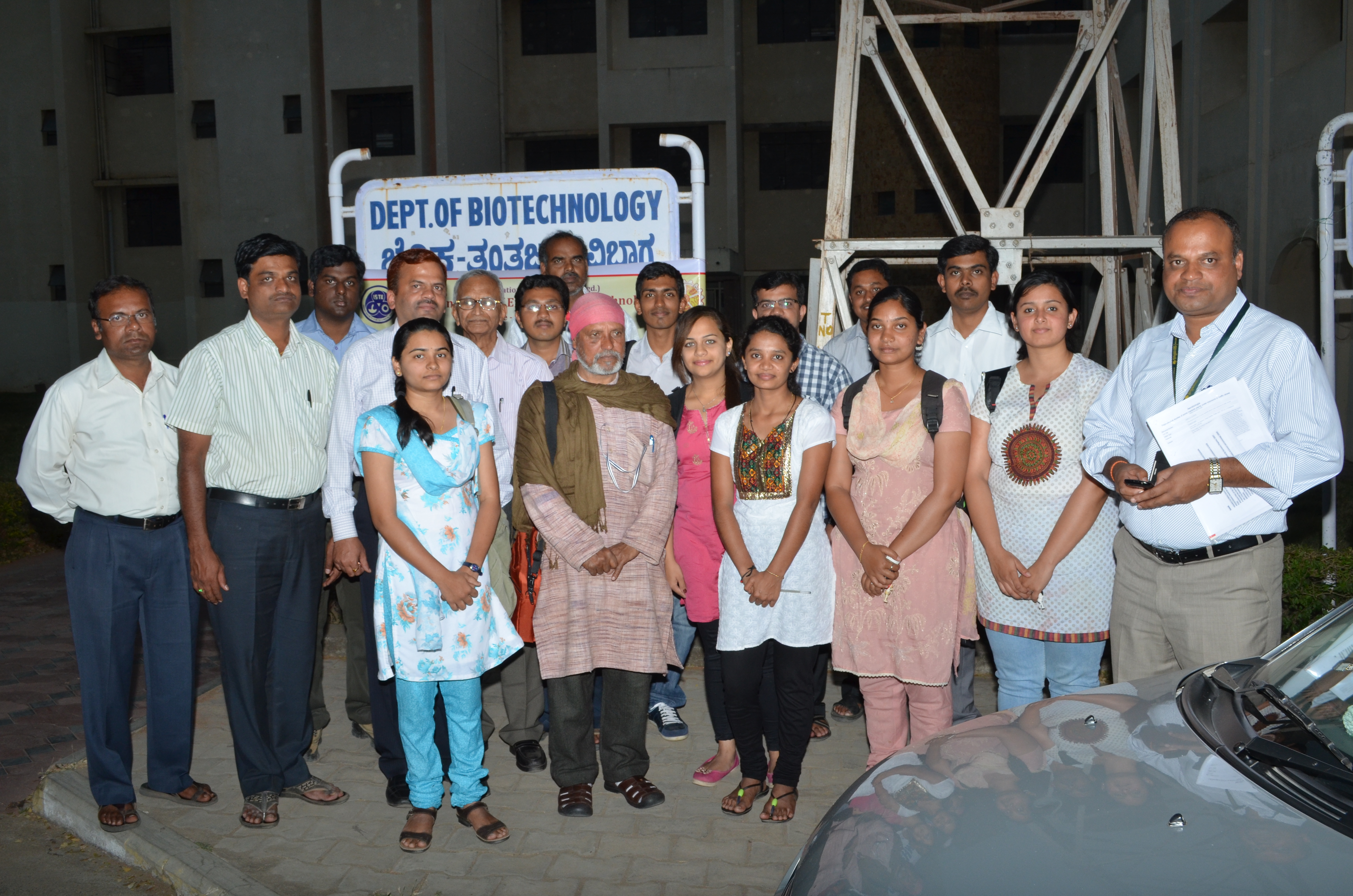 Padmabhushana Dr. Anil Prakash Joshi
Founder Chairman, Himalayan Environmental Studies and Conservation Organization (HESCO). Dehradun.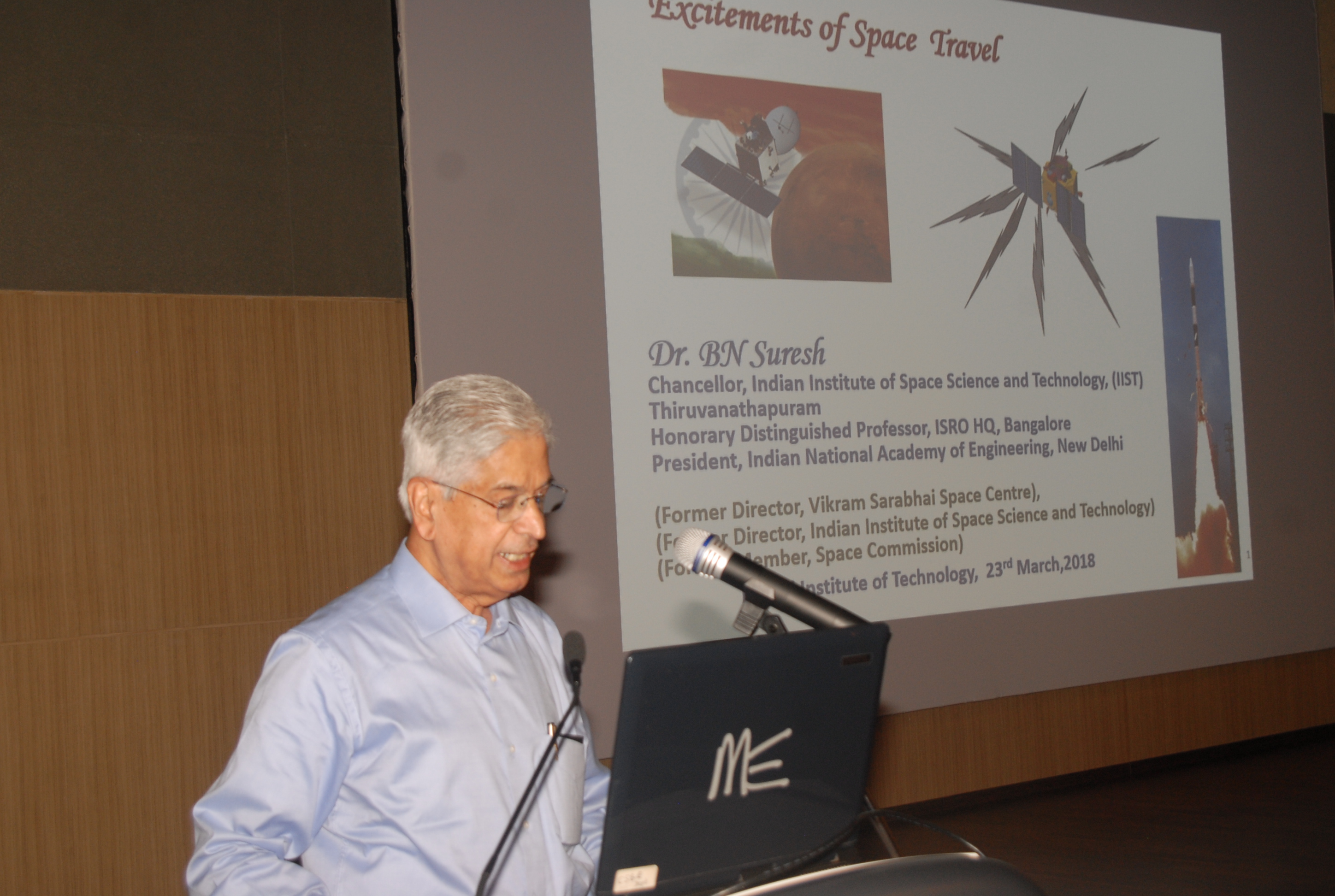 Padmabhushan Dr.B.N Suresh
An Indian aerospace scientist. He is presently the Chancellor, Indian Institute of Space Science and Technology, IIST at Thiruvanthapuram. Recipient of "Padmabhushan" by President of India in 2013 for meritorious contributions in Science and Technologies.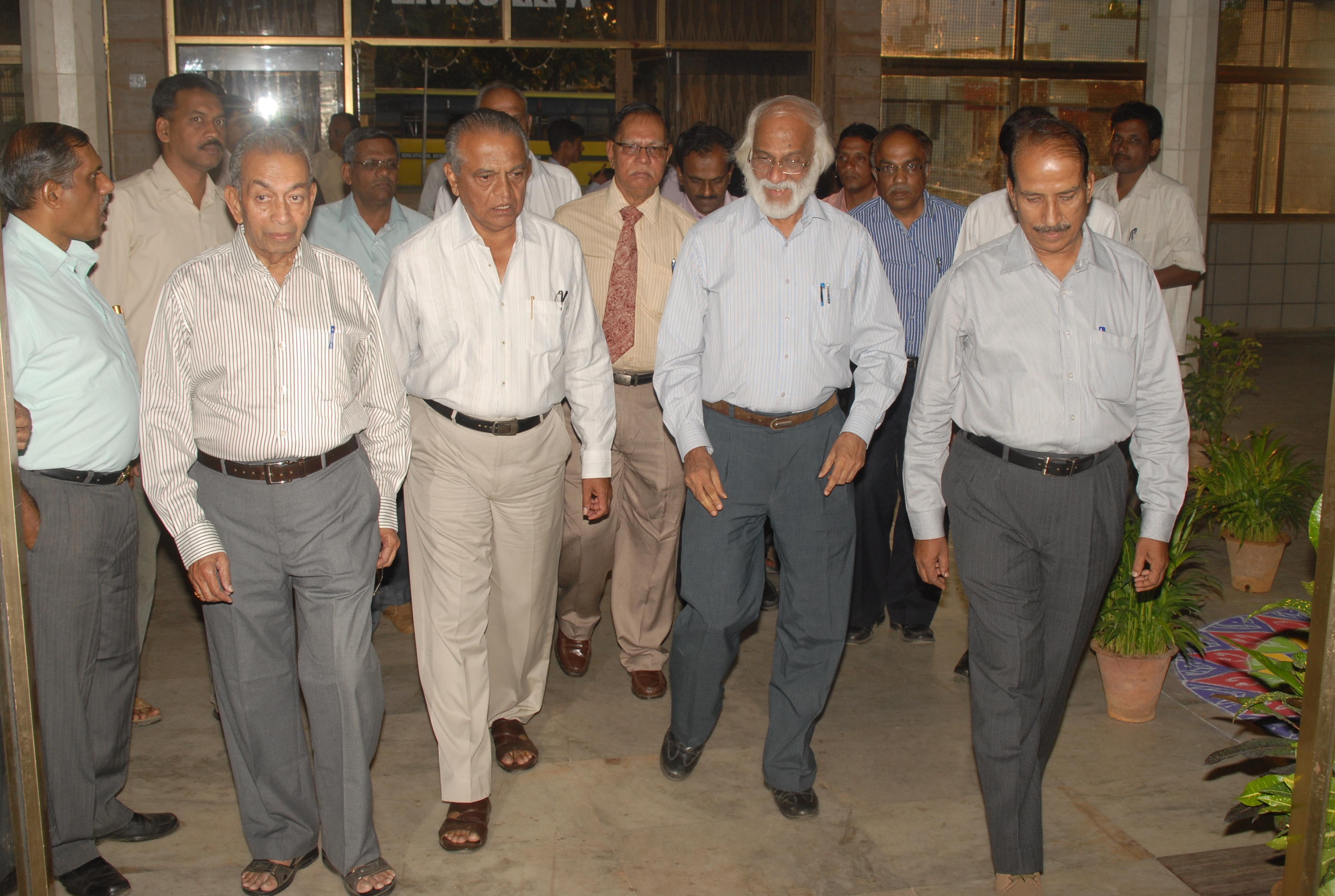 Padmbhushan Dr. G. Padmanabhan
An Indian biochemist and biotechnologist. Former Director, Indian Institute of Science (IISc), Bangalore. President, Indian National Science Academy INSA, Bangalore.
Padmabhushana Dr.M.Mahadevappa
Internationally renowned Rice breeder, Chairman, Agricultural Scientists Recruitment Board under Indian Council of Agricultural Research.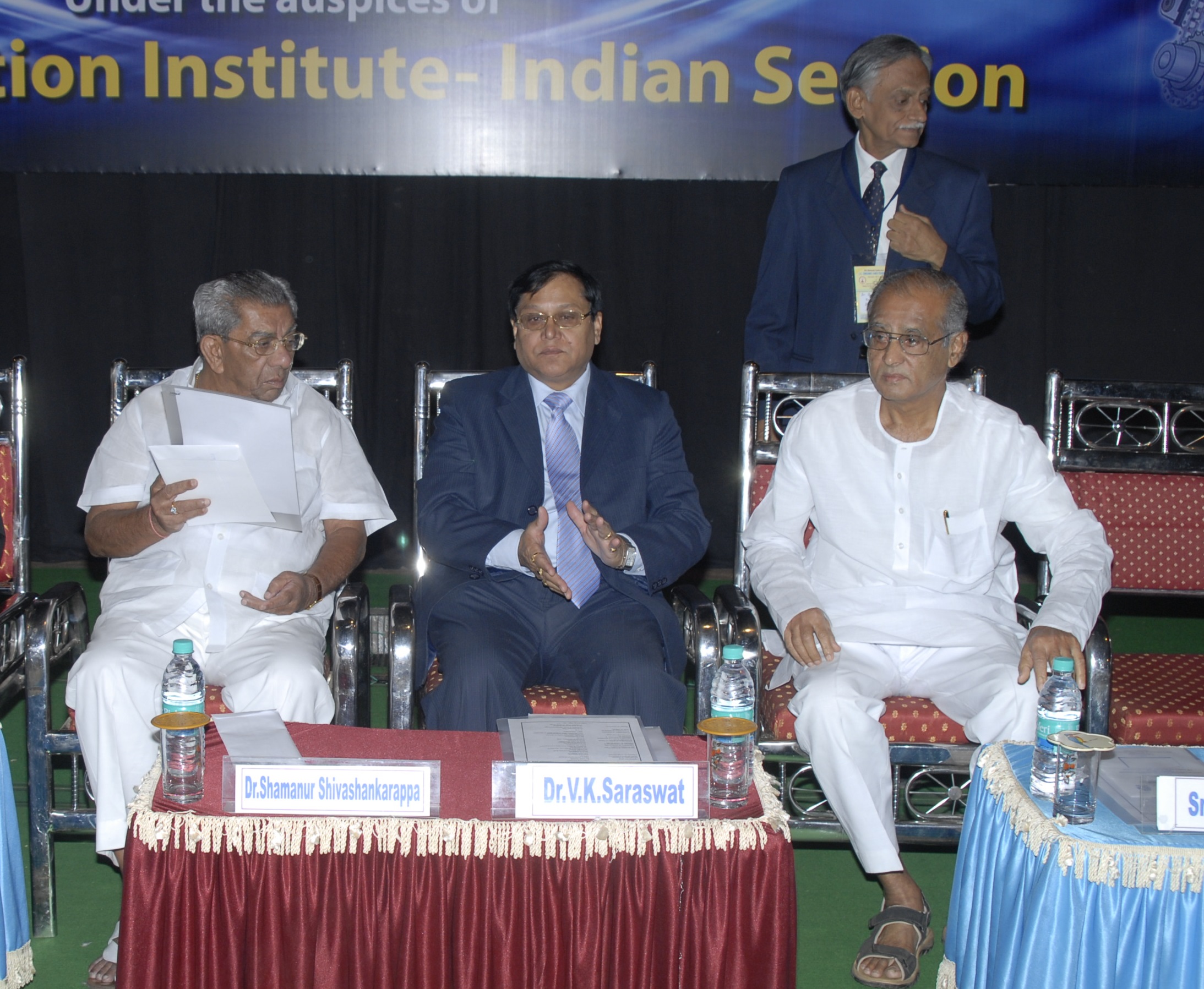 Padmabhushana Dr.V.K Saraswat
Former Director General of the Defence Research and Development Organisation (DRDO), The Chief Scientific Advisor to the Indian Minister of Defence. Chancellor of Jawaharlal Nehru University. Dr. Saraswat a key scientist in the development of the Prithvi missile and its induction in the Indian armed forces.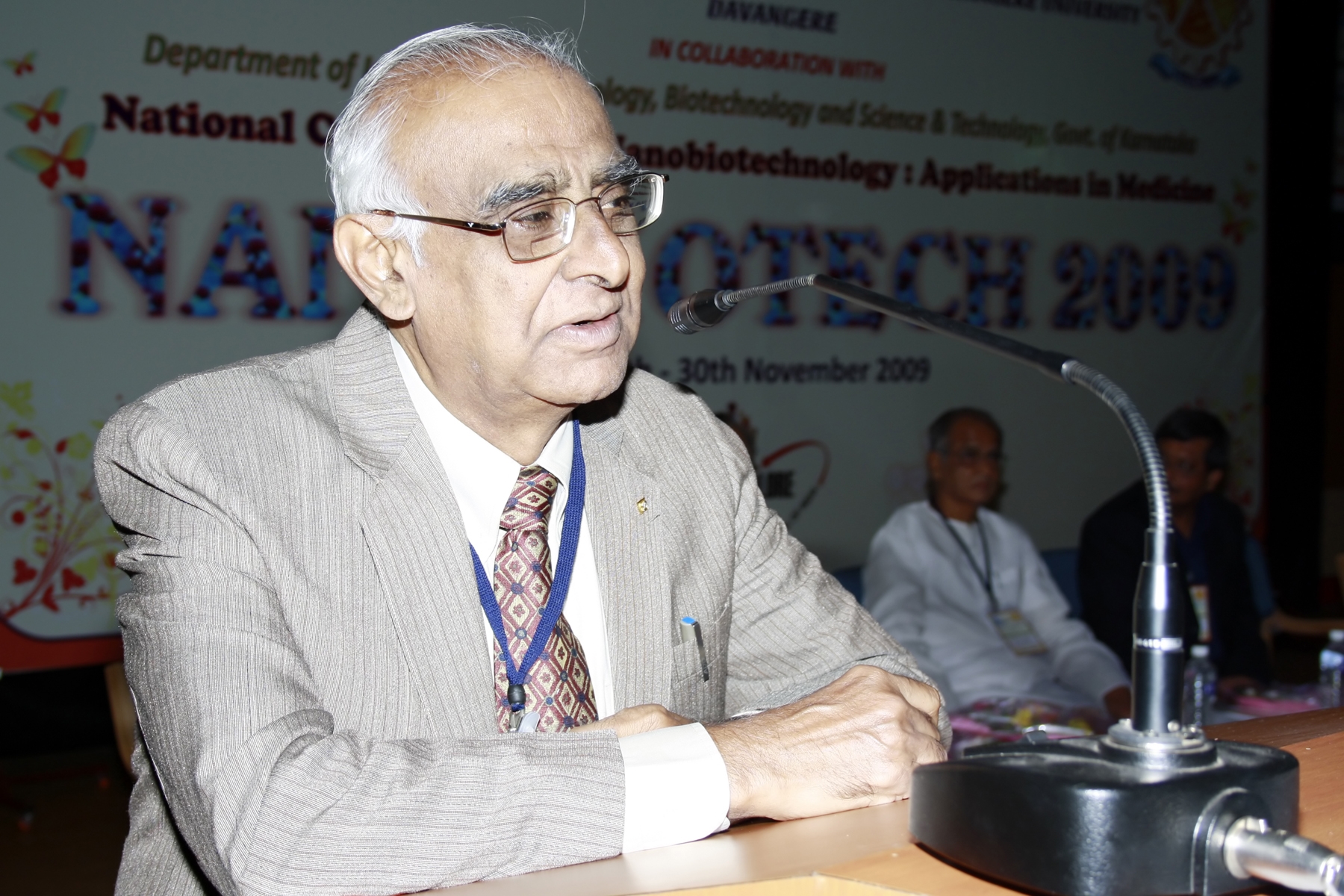 Padma Vibhushana Dr. Vasudev K. Atre
Former Head of the Defence Research and Development Organisation (DRDO), Former Scientific Advisor to the Defence Minister (Raksha Mantri).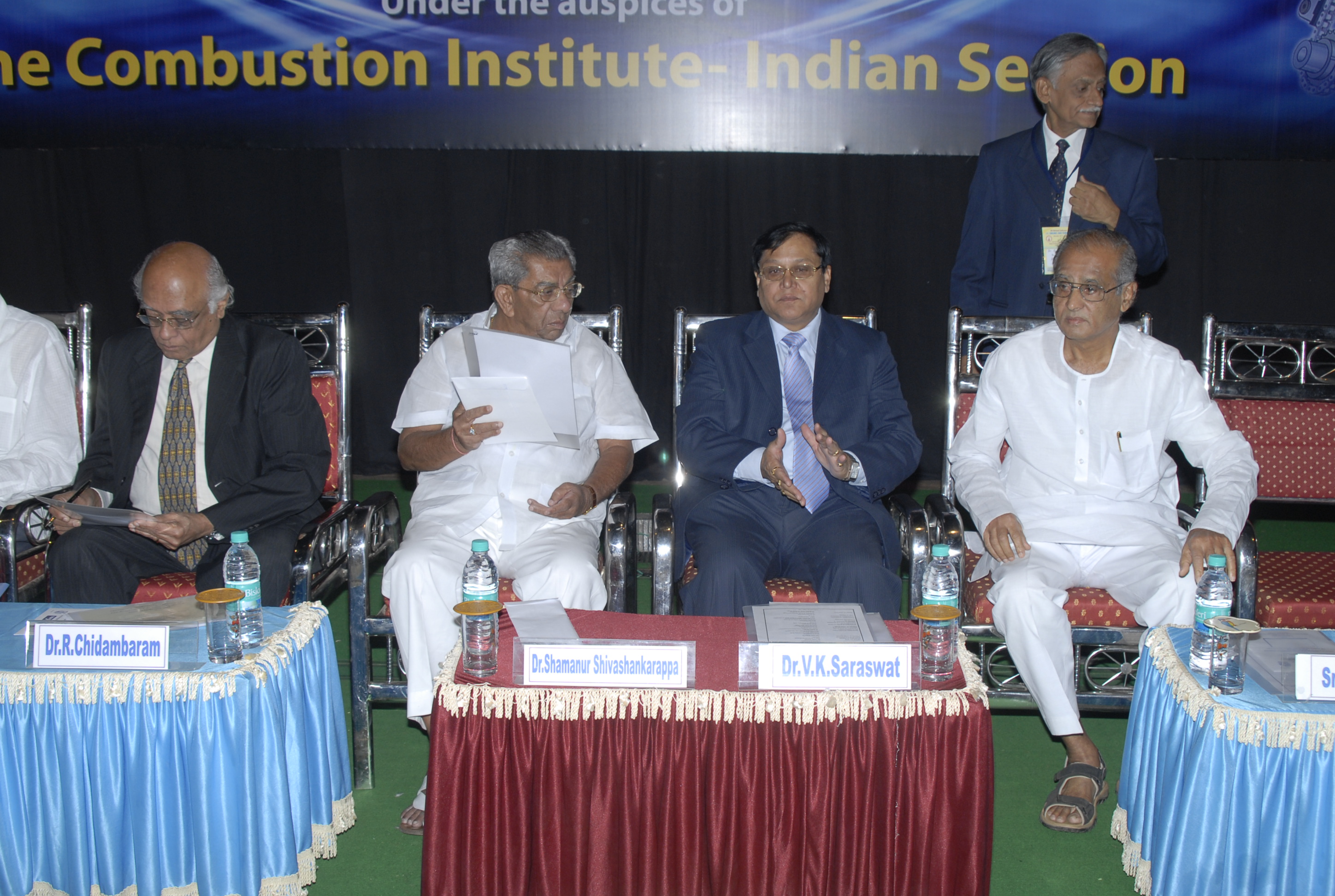 Padma Vibhushana Dr. R. Chidambaram
Former Principal Scientific Adviser to the federal Government of India.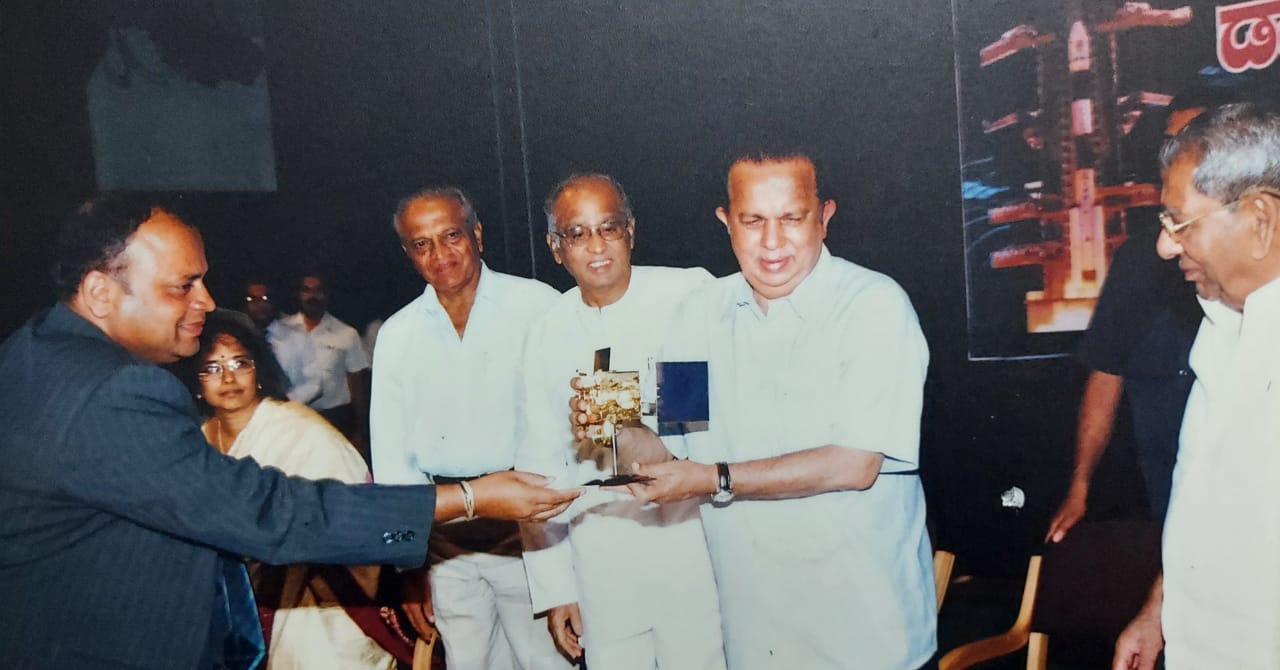 Padma Vibhushana Dr. G. Madhavan Nair
Former Chairman, Indian Space Research Organization ISRO, Bangalore. Former Director, Vikaram Sarabhai Space Centre, Trivandrum.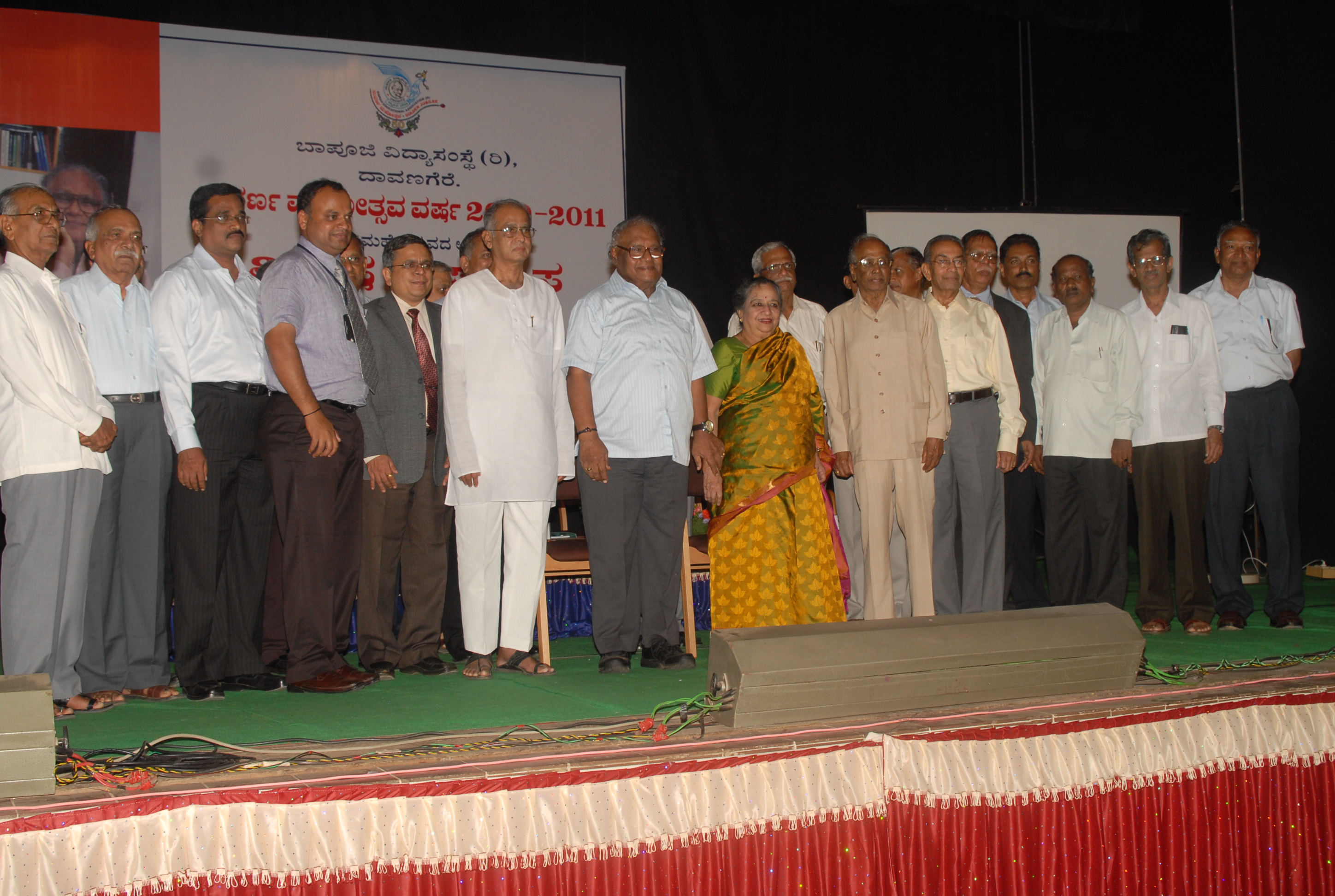 Bharath Ratna C N R Rao
CSIR Centre for Excellence in Chemistry, New Chemistry Unit and International Centre for Materials Science, Jawaharlal Nehru Centre for Advanced Scientific Research, Jakkur P.O.,Bangalore 560 064, India Served as Linus Pauling Research Professor. Former Chair of the Scientific Advisory Council to the Indian Prime Minister for two terms, from 1985 to 1989 and from 2005 to 2014.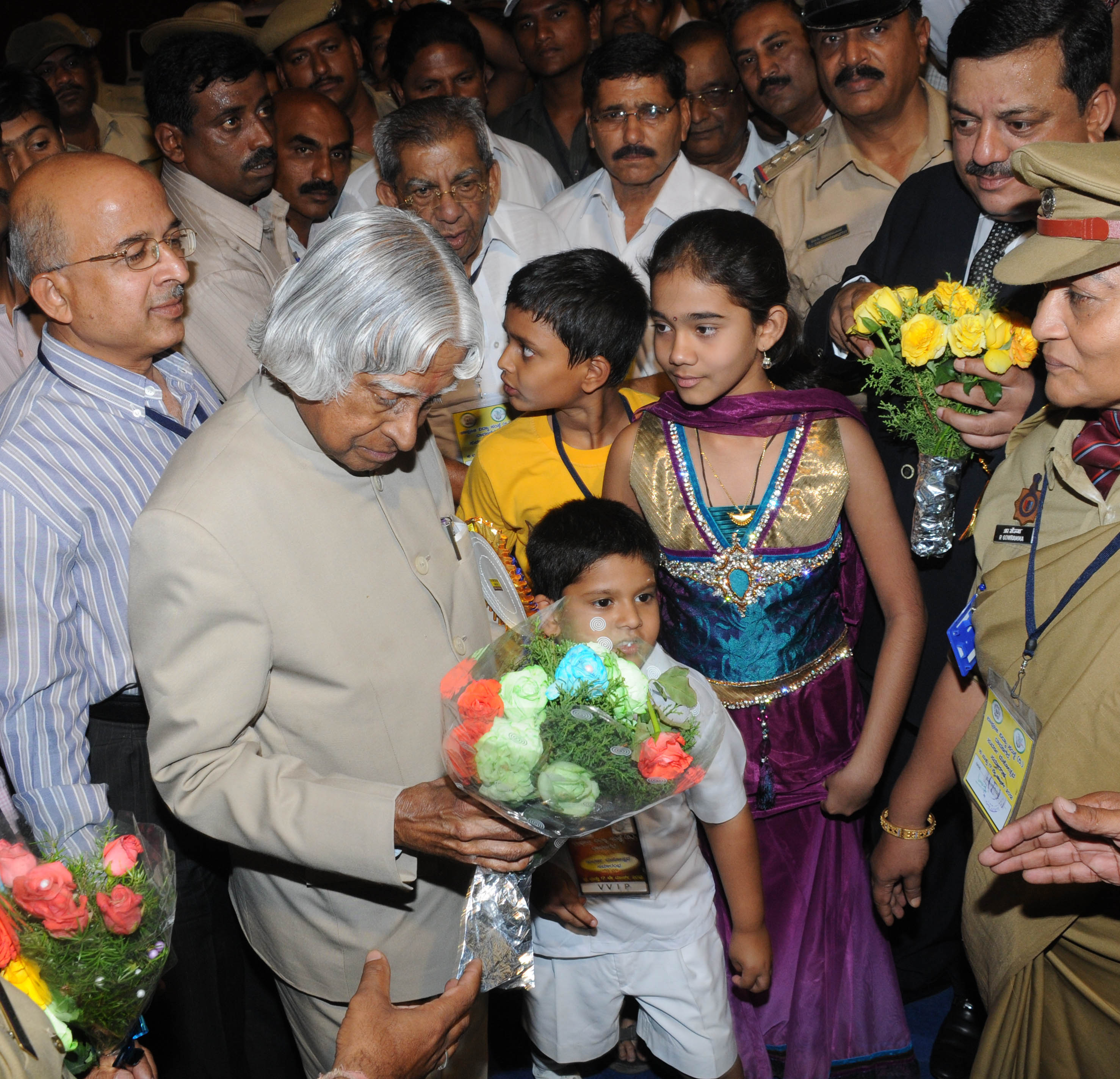 Bharath Ratna Dr. A P J Abdul Kalam
An Internationally acclaimed Indian aerospace scientist who served as the 11th President of India from 2002 to 2007.