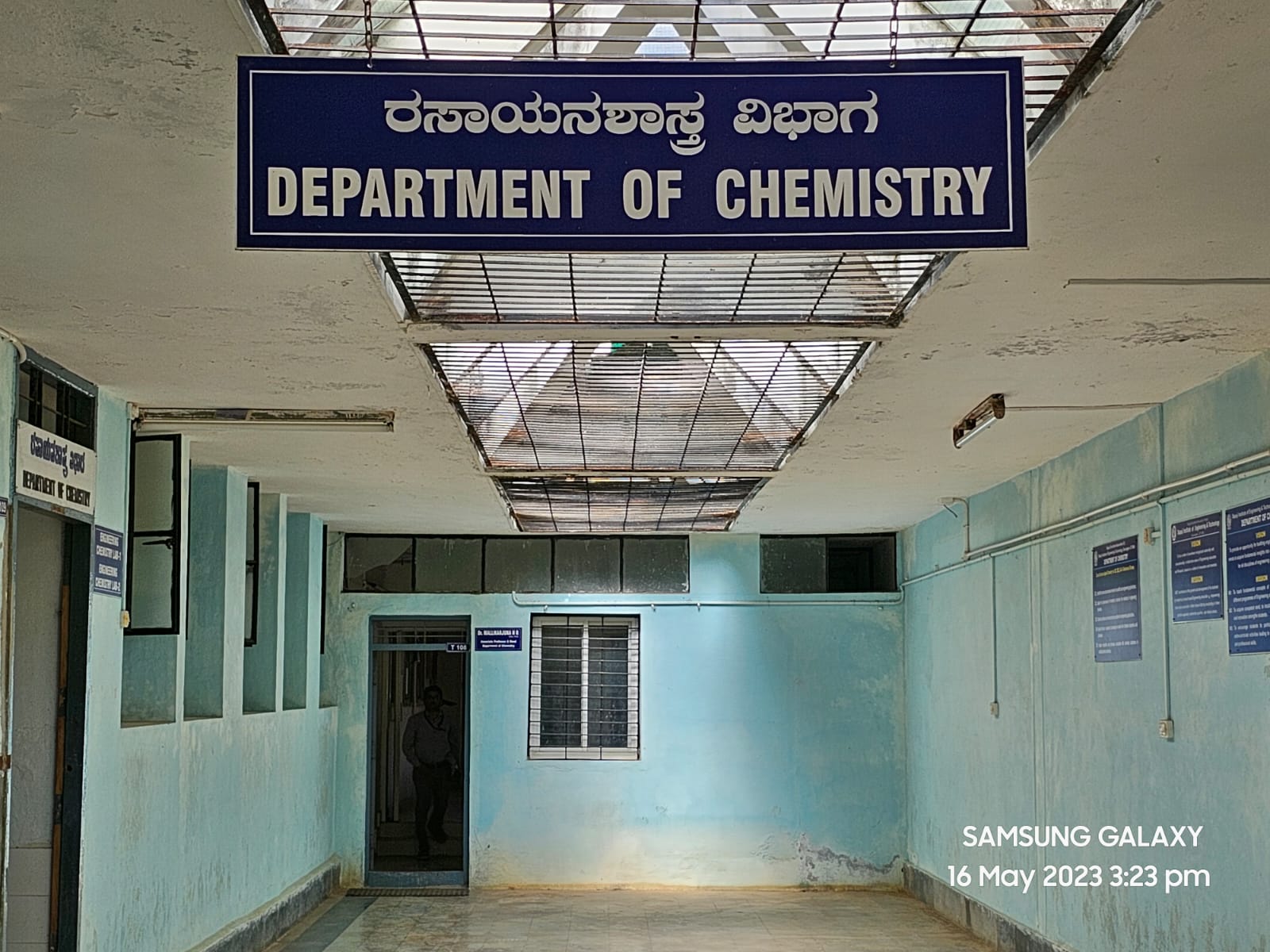 Department of chemistry was established in this institute during the year 1979. The department was headed by an acclaimed Professor Dr.S.Manjappa a well known academician and frontline researcher and Dr. B E Basavarajappa an acclaimed professor. Now, the department is heading by Dr. H R Mallikarjuna.
The department is well established both in terms of infrastructure, qualified and dedicated faculty. The Chemistry department is also running a Technical Chemistry Lab of Chemical Engineering steam. The department is also providing the facilities to cater the needs of UG and PG students of different streams to carry out their academic project works.
The department holds 4 faculty with Ph.D.
The Department was recognized as first Research Centre under Visvesvaraya Technological University, Belagavi in the year 2002.The department offers Ph.D program in the field of Nanotechnology, Corrosion Chemistry, Medicinal Chemistry and Dye and Coordination Chemistry. Total of 22 PhD's have been produced from this Chemistry Research Centre. The department has published and publishing quality research papers in the journals of national and international repute.