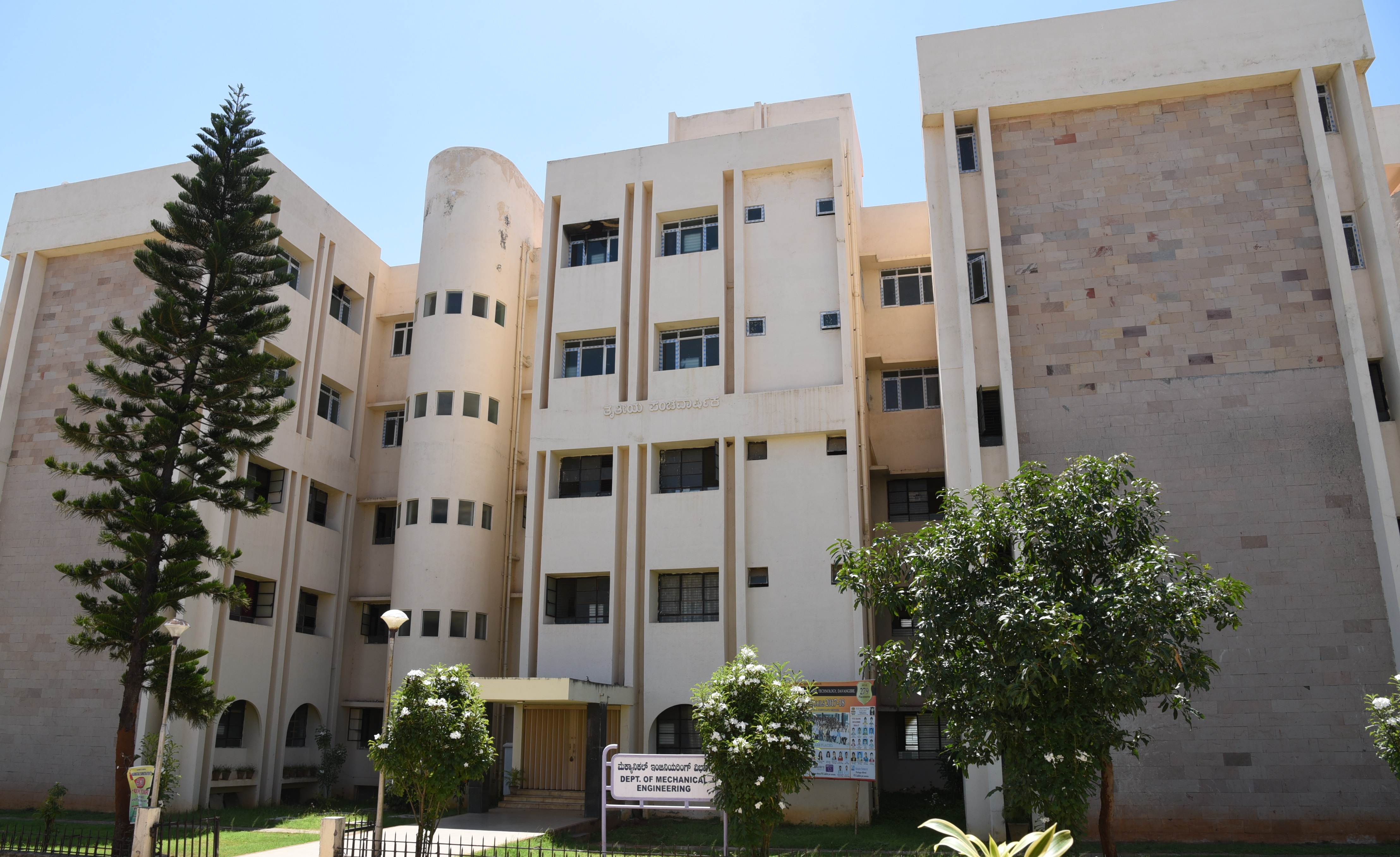 The Department of Mechanical Engineering is one of the pioneering departments of B.I.E.T and is the mother of all branches of engineering. Department started the Under Graduate programme in the year 1979 with an intake of 60 students. Later, the intake was increased to 120 students on demand from industries and research institutes. The Department is also having Research Centre and Product Development Cell. Department is affiliated to Visvesvaraya Technological University, Belgaum and is duly approved by Institution of Engineers India, Kolkata. Department was duly accredited thrice by National Board of Accreditation, New Delhi and also recently the NATIONAL ASSESSMENT AND ACCREDITATION COUNCIL (NAAC) is an autonomous body established by the University Grants Commission (UGC) of India to assess and accredit institutions of higher education in the country- awarded 'A' grade to our college.
Considering the potential and talents available in the department, various State and Central government funding agencies like AICTE, DST, FIST, UGC, DBT, ICSSR, VGST, KSCST and KSBDB have extended financial support to the tune of Rs 197.45 lakhs. Department strives hard for academic excellence through personalized attention. Faculties' contribution in research activities are evidenced by their publications at National and International peer reviewed Conferences and Journals. At present in the department 13 students have registered for Ph.D. and are at various stages of their research activities and 13 students are already awarded Ph.D. by VTU, Belgaum.
The Department is continuously striving to achieve excellence in education, academic and industry oriented research as well as consultancy work with service to the society. Our research activities are primarily focused on Composites, Alternative fuels, Electronic Engine Management, Fracture Mechanics, Precision Engineering. We aim to provide our students a perfect blend of intellectual and practical experiences, which helps them to serve our society and address a variety of needs. At the end of our program, students are prepared for entry-level work as a mechanical engineer as well as for the post-graduate study in Mechanical Engineering or in any other allied discipline. Our students are well placed in leading industries as well as in the higher level research institutions of International recognition.
The Department of Mechanical Engineering, being one of the largest and oldest departments of the Institute, caters to its students with class tutorial and state-of-the-art laboratories. Apart from carrying out practical classes as per academic curriculum, Workshops caters to the needs of different departments of the Institute in terms of executing works of their B.E., M.Tech., and Ph.D. students as well as other related research works. The Department also welcomes students from other departments of the institute as a gesture of support to their time-to-time academic and research needs.